Herpetology in Spain: a current overview through doctoral theses
Keywords:
Amphibians, Early-career researchers, Gender-gap, Herpetofauna, PhD dissertation, Reptiles, Research topic
Abstract
This study summarizes the temporal variation, the relative contribution of each university, the research topics addressed, the taxonomic groups studied and the differences in author and its advisors' gender in the 303 PhD theses on herpetology defended in Spain and gathered in Teseo© and Dialnet© between 1977 and 2020. The number of theses defended per year is around 7 with an upward trend. Complutense and Autonomous University of Madrid universities hosted the highest number of theses, followed by Barcelona and Valencia universities. The most addressed topic was morphology, biometry and anatomy, followed by physiology and histology, genetics and habitat selection. The most studied herpetofauna orders were Squamata and Anura and the families most tackled were Lacertidae, followed by Ranidae and Salamandridae. The most addressed species were native to Spain and without protection status, as opposed to those that were non-native or with protection status. The study of invasive species is very poorly represented. The number of PhD theses defended by men is higher compared to those by women (1.43:1), however, both genders show an upward trend in the number of theses. The results represent an approximation of the development, trends and interests pursued by herpetological research in Spain.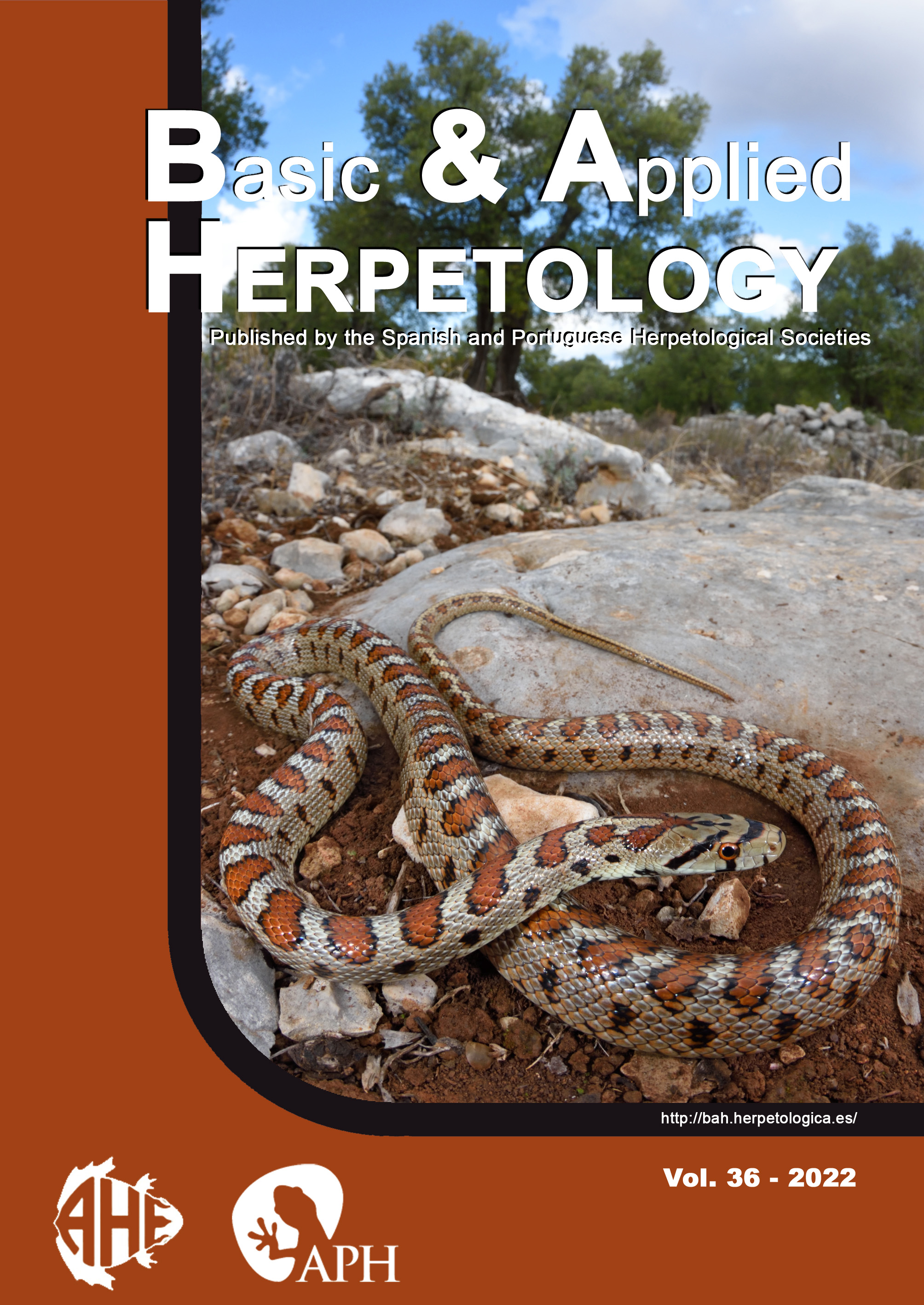 Downloads
License
Copyright (c) 2022 See B&AH copyright notice
This work is licensed under a Creative Commons Attribution-NonCommercial-ShareAlike 4.0 International License.