An updated dichotomous key to the snakes of Europe
Keywords:
dichotomous key, European territory, Ophidia, snakes, species identification
Abstract
This work presents an updated dichotomous key to all snake species of Europe, based on morphological, morphometric and distributional characters. It gathers data from both the last dichotomous keys concerning European snake species and every following paper giving updates on taxonomic classification or the occurrence of new allochthonous species. The key includes 58 snake taxa, including 57species and one still unnamed taxon, distributed on the European territory, and photographic material for each species. The aim of this paper is to make the identification of all European snake species through a single manuscript more accessible, not only for researchers, but also for citizen science, thus enhancing data collection and assist species conservation.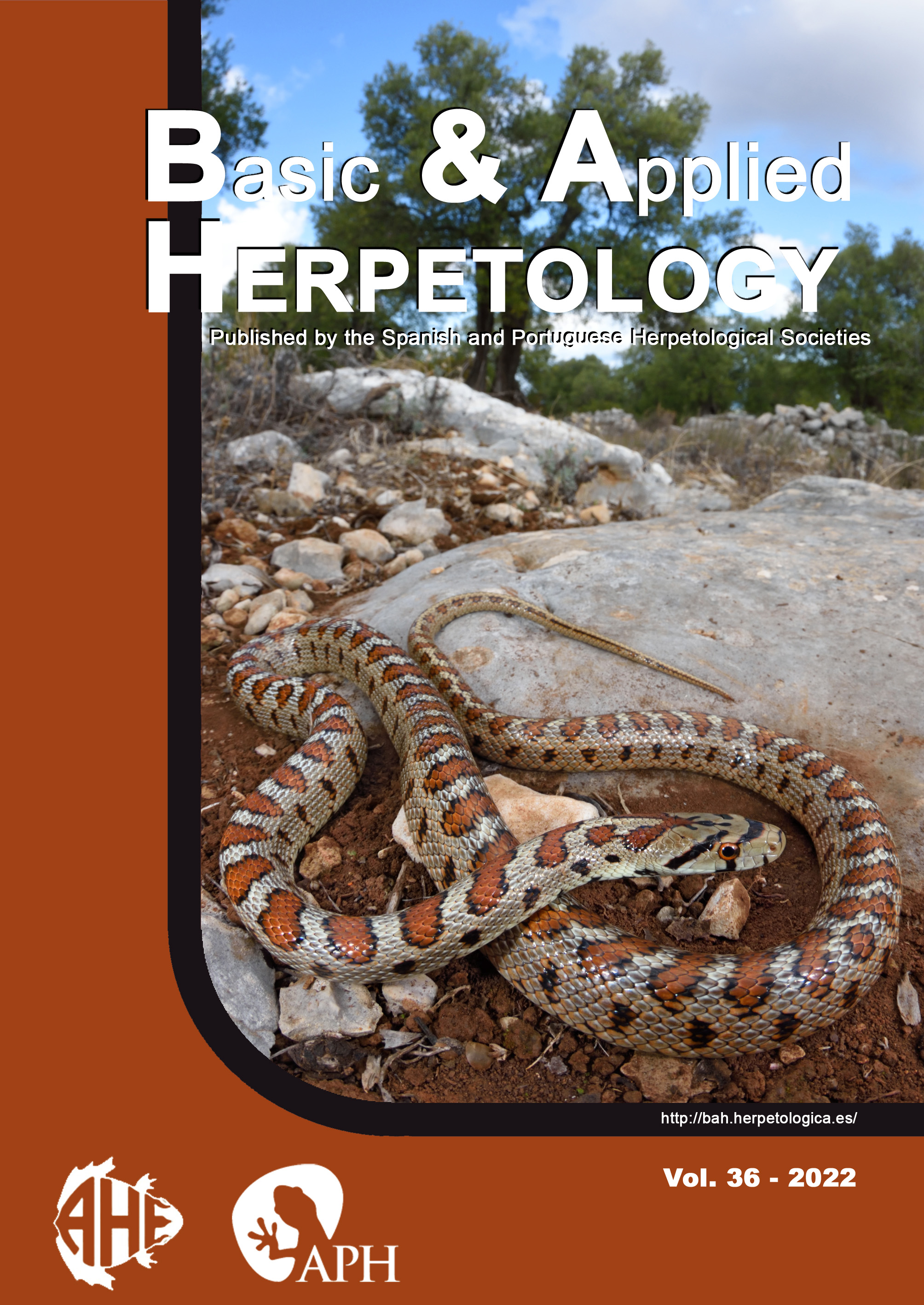 Downloads
License
Copyright (c) 2022 See B&AH copyright notice
This work is licensed under a Creative Commons Attribution-NonCommercial-ShareAlike 4.0 International License.