Helminth parasitizing <em>Iberolacerta cyreni</em> (Müller et Hellmich, 1937) from Gredos Mountains, Iberian Peninsula
Parasites of Iberolacerta cyreni
Keywords:
helminths, lizards, conservation, Iberian Peninsula
Abstract
A survey of the helminth communities of a population of Iberolacerta cyreni (Müller et Hellmich, 1937), a small lizard endemic to Sistema Central (Iberian Peninsula), was conducted to determine the prevalence, abundance and species diversity of parasites of these reptiles. Four species of helminths were found, one trematode, Plagiorchis molini Lent et Freitas, 1940, one cestode, Nematotaenia tarentolae López-Neyra, 1944, and two nematodes, Skrjabinelazia sp. and Spauligodon carbonelli Roca & García-Adell, 1988. Helminth infracommunities of I. cireny showed very low values of abundance and species richness and diversity, being similar to other European lizards. The parasites found seem to have no influence on the conservation status of the host species in its natural habitat
.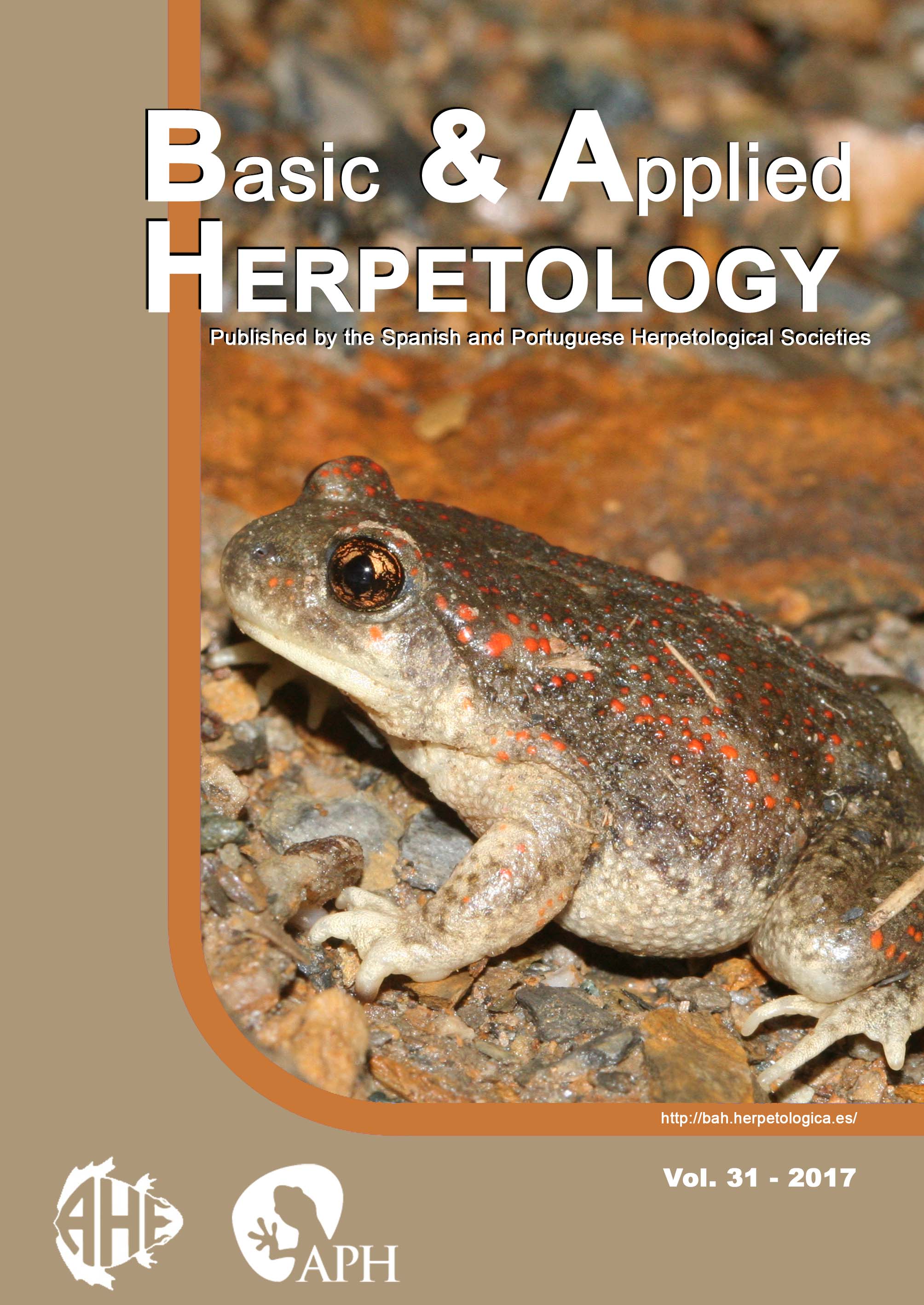 Downloads
License
Copyright (c) 2017 See B&AH copyright notice
This work is licensed under a Creative Commons Attribution-NonCommercial-ShareAlike 4.0 International License.